U-2 The 1950's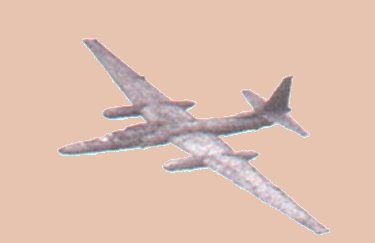 Email: feh2@msn.com
Page # 1 of 3 pages
Last updated on September 22, 1998
. Mar 1953
William Lemar(chief of New Development)drew up proposal for High Altitude Reconnaissance aircraft,
---
. Dec 1953
Work starts up to modify F-104 study for maximium altitude.
---
. Feb 1954
U.S.A.F. interested in characteristics of F-104 study vs U-2.
---
. May 1954
Lockheed sends a proposal to Major John Seaburg New Develpoment branch for High Altitude Aircraft.
---
. Sep 1954
Bell X-16 High Altitude Aircraft to Compete with U-2.
---
. Nov 1954
Foster & Allen Dulles meet with Eisenhower for approval of $35 million dollars to purchase High Altitude Aircraft. Known as Project Aquatone/U-2.
---
. Nov. 1954
Kelly Johnson selected to design U-2.
---
. Dec 1954
First twelve engineers design U-2 hardware and final configuration design.
---
. Dec 1954
Group to recommend to Eisenhower High Altitude Aircraft, Bell, Martin, Fairchild or Lockheed.
---
. Dec 1954
Central Intelligence Agency (C.I.A.) agree to finance and contract to build U-2's.
---
. Feb 1955
First U-2 is completed.
---
(I was a U-2 pilot. I am listed on the next page.)
Left click below to go to:

U-2 Spy Plane Page # 2

Back to Hogan's Home Page